(
and other shoe fashion for spring 2009)
I was sure this would be a very quickly passing fad when I first caught sight of the cloven shoes for women (I believe the designer who started it was Maison Margiela, but don't quote me on that). But then again, I thought the same thing about baggy jeans, and here we are a decade later and I can no longer remember what a man's derrière looks like. These shoes are pricy too, much too expensive for the creatures who actually have feet shaped like this (they're around $400).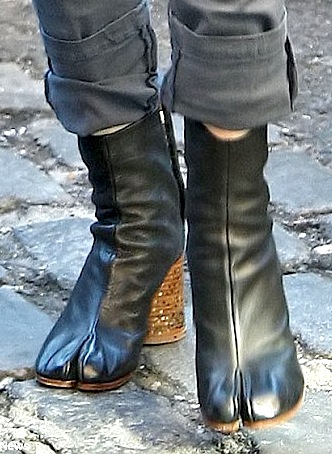 Why do I have the urge to yodel?
You might be thinking, "I can design something better than that!"  You're probably right.  And now's a perfect time to try new things. I actually stumbled onto a really cool design school in Ohio.  I particularly loved their website. Check it out HERE.
Seriously.  Why not?  The world of original design is virtually untapped.  There's so much that hasn't been done yet.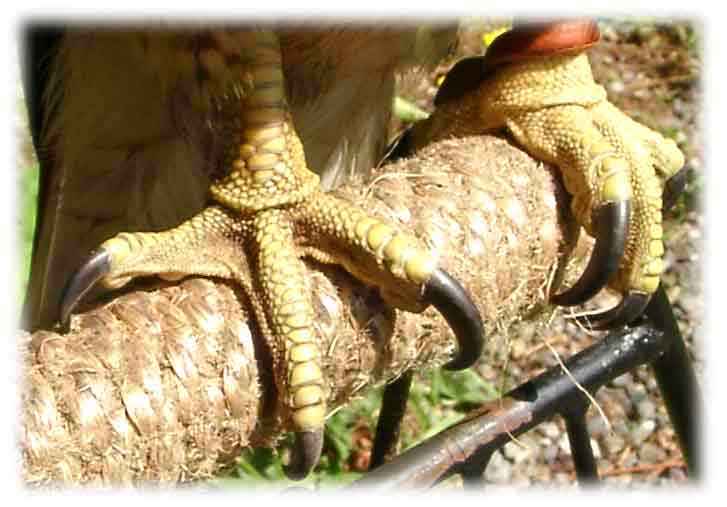 I'm imagining a hiking shoe shaped like a bird's claw. Or, why not capitalize on our fascination with dinosaurs by creating a brontosaurus boot?  If you don't do it somebody else might.  Most designers how to use viagra just keep updating classic style. Very few dare to re-invent the wheel.
And speaking of classic style, I'm so delighted to see the Victorian influence in many of the clothing and shoe designs these days. I personally love everything Victorian. All the styles from that time period are so romantic and feminine. The shoes shaped the foot perfectly.  Remember these?
Did you notice that I slipped that last one in? Yes, it's from the Fidji collection. I think what first attracted me to Fidji's shoes was their Victorian influence. They're so classically Victorian looking.     
And they're on sale
…for the rest of this month.
All the Fidji shoes featured on this page (more below) are $109 ($60 off!) through the end of this month.
Don't let their adorable appearance fool you.  These shoes are as lightweight in your hand (and on your foot) as a running shoe, and so soft and flexible that you can bend them in half.  They offer a very roomy fit and the heel is the perfect height for walking. You can remain comfortable in them all day.
To purchase, use COUPON CODE M17NL.  Call or email if you need assistance.  Expires at the end of this month.